tradeshows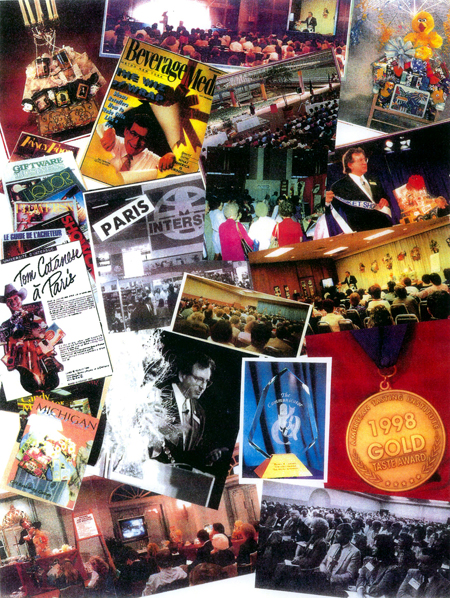 In 1967 I exhibited at my first National Trade Show in New York City at the old Coliseum at Columbus Circle. That was the first of 130 National Trade Shows. That was about four trade shows a year for 40 years. Of the 130 National Trade Shows, I presented 95 National Sales and Marketing Seminars in the US. In 1989 and 1990 I was invited to London and Paris to present three Gift Design Symposiums.

If you go to Google and search for the following search terms you will discover that Thomas Catanese holds the title on over 10 number #1 rankings on Google for:

Americans Gift Business Expert, Americas Gift Basket Business Expert, Americas Wine Gift Expert, Americas Wine Business Gift Expert, Americas Fancy Food Gift Expert, Americas Gift Basket Seminar Expert, Americas Gift Packaging Expert, Americas Basket Seminar Expert, American Shrink Film Packaging Expert, Americas Fruit Gift Basket Expert, I have presented Seminars to over 10,000 retail business people. My clients included Godiva, Harry and David, Disney World, Estee Lauder Cosmetics, JC Penny.